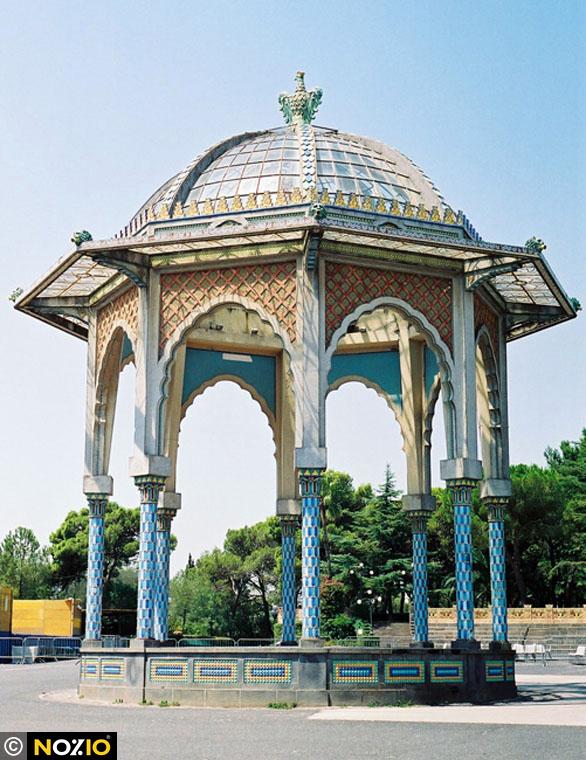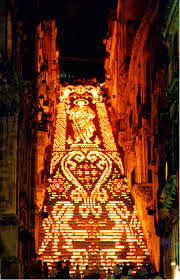 Welcome to Caltagirone
Caltagirone
is located in the province of Catania, which is about 76 km and is a very ancient city as evidenced by numerous finds and numismatic and artistic documents.
Caltagirone was also hit by the terrible earthquake of 1693, and many palaces, many churches were destroyed and magnificent works of art.
The reconstruction still retained the late-Renaissance structure represented by the crux viarum consists of the Scala Santa Maria del Monte in the vertical and the way St. George and St. James horizontally.
The monumental aspect of the city's historic center is a really suggestive setting that is worth to visit with calm to get involved by always beautiful festive atmosphere.

Caltagirone offers a lot to its visitors, among the most important things to see include: the municipal park, with beautiful English garden, decorated with a balustrade with colorful ceramic pots.
Also on Via Roma is the balcony of Casa Ventimiglia, decorated with beautiful tiles of the '700.
Further along is the church of St. Francis of Assisi, with an impressive façade and the Church of Sant'Agata, home to professional maiolicari brotherhood.
Piazza Umberto I is the Cathedral of St. Julian, it renovated Baroque building in the early '900.
Among the most notable things to see in Caltagirone, we remember the Scala di S. Maria del Monte, with its 142 steps in lava embellished by the decoration with polychrome majolica tiles from various designs.
At the top of the stairs is the Mother Church of Santa Maria del Monte.
The Bourbon Prison is worth visiting because one of the most interesting and valuable examples of eighteenth-century type Prison, now the Civic Museum.
Twenty kilometers south-west of Caltagirone is one of the most beautiful and extensive wooded areas of Sicily: the evergreen oak forest of Santo Pietro.
Visit the St. Peter's Forest clicking on this page: Bosco di Santo Pietro di Caltagirone

If you visit Caltagirone at Christmas time you will be fascinated by the atmosphere that reigns in the old town in this period: Museums, exhibitions, artistic nativity scenes, the Christmas Market, the Living Nativity in Carruggi, Fair tasting of local products
and more into Christmas at Caltagirone.
Below you will find some tourist accommodation facilities to stay in Caltagirone, where to sleep, eat or play, what to see in Caltagirone and surroundings in the province of Catania
---
Ours is a family-run bed-breakfast, which has as main objective to make it

as comfortable as possible

your stay in

Caltagirone

.
---

C

omfortable rooms



All rooms are equipped with full bath room accessories, TV with satellite channels, minibar, air conditioning and wi-fi.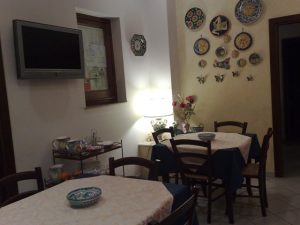 Breakfast room
Breakfast buffet very rich: milk and coffee, hot water with the possibility of various infusions of tea, cookies, biscuits, jams and Nutella in jars, butter, juice, croissants, plum cake, pie, donut. American and express coffee. Also the opportunity to taste homemade jams.

«Pleasant place to stay, reasonably priced and owner helped make our vacation memorable»
The hotel owner and staff were very kind and were there to help us with everything. The owner drove us to visit the historical sites and recommended interesting places to visit.
High standard of property, very organised host and good breakfast!
«I really enjoyed staing at Caltagirone .»
I was very happy. I do not have no complaints.

Owners very helpful and went out of their way to help and assist.